---
Learn Your Way Upholstery course
---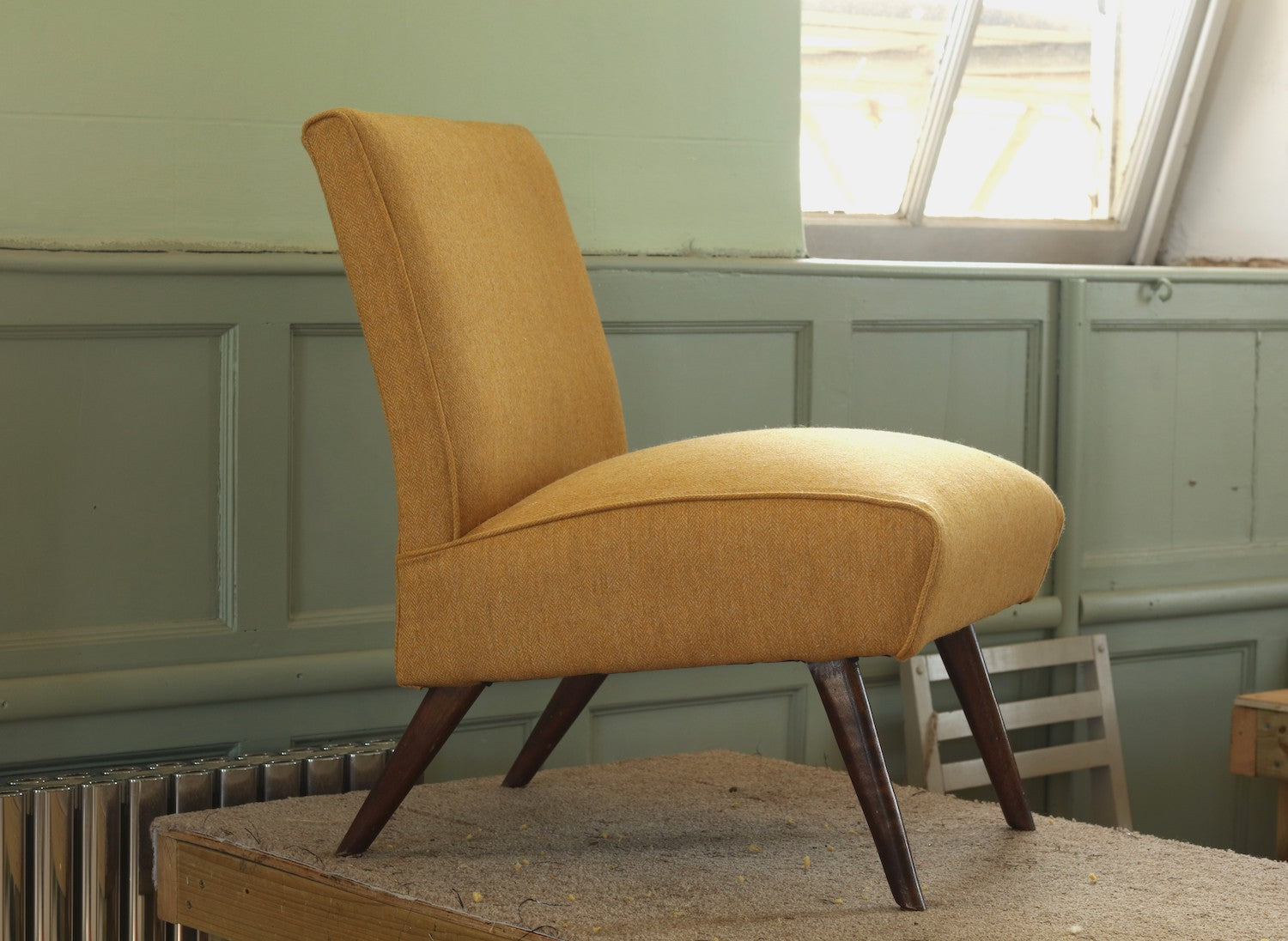 "Begin at the beginning then go on til you come to the end then stop." Lewis Carol
If you are looking for an upholstery course and the AMUSF diploma isn't for you then this course can get you on the right track to becoming a upholsterer. 
You will be guided through modern and traditional upholstery techniques in order to learn the skills needed to tackle projects on your own. We can guide you on ideal projects to bring in order to progress in a logical and easy way.  
Our class sizes are set to a maximum of 4. This makes sure that you get plenty of guidance and tuition. 
What is covered on the course
Techniques on using hand tools safely and effectively.
Upholstery skills. – Traditional stuff and stitched techniques, springs, working with foam, deep buttoning, double piping, hand stitching and other finishing design techniques.
Wood restoration/French polishing and basic frame repairs.
Basic sewing machine techniques. Making single and double piping, zip panels, cushions and sewing tips.
Business advice – key topics essential to any business such as; branding, photography, social media, marketing your business, costings, safety laws and trade accounts. There will be a few business advice days planned throughout the year. You will have the option of attending one of these invaluable and free of charge days when you are ready to take the step into taking your skills to the next level.. 
Projects
This course is for you and what you need, that means there are no limitations to what you can bring. Advice can be given on what might be suitable depending on what you want to learn but you can go at your own pace and work on what you want to bring. That said, I do encourage people to be realistic with their projects and not try to sprint before they can walk. 
This course is open to total beginners or those with some experience. Students with more experience can contact us to discuss their goals and how we can help you to achieve them.
Book on to any of our 5 day courses throughout the year for this. We recommend booking individual weeks or 2 week chunks spread over several months or a year. This allows you time to absorb and digest what you've learnt and to rest before advancing. 
Get in touch if you have any questions regarding this course. To arrange a time to pop into the studio for a chat please contact us.
Have a look at our gallery page and social media for photos of some students' projects.
*if you're not local then there is a huge selection on accommodation on Airbnb and on line or you can always contact me for some suggestions too.